Site Updates
9/18/2002: The Ponyland Community Contest is up and running! Check it out on the Contest Page!
7/30/2002: Ok, it's been a while, but I was in a foreign country! I have been working hard since I got back though, and have lots of new things for you all! The Avalon Contest was finally brought to a close, the contest entries as well as winner (Yay GamingGal!) are in the Contest Entries Page. I updated my Collection Page after going to the Michigan Pony Meet! I added a Custom Pony Page with mine and others customs, and I will be updating my sale page shortly :) The About Me page has some new quick facts on it, and Jordan's page has a bit more about him (just a little bit though). I told ya I have been a busy little Pony!
4/20/2002: Send your friend a Friendship Worm! Details are in the gifts and awards area of the site.
3/30/2002: Im doing a major overhaul of my site, so I hope you arent used to clicking where you thought the links were supposed to be, cause they may have changed :P I am putting up a page specifiacally for Art, and possibly Cleaning, and moving things around so they make more sense!
2/10/2002: Pictures of my prince and I at the President's Ball are on Jordan's Page.
2/1/2002: Contest Winners have been announced! Go the Contest Entries Page to see the winners.
1/4/2002: Finally filled up the picture page with all my beautiful ponies! Go check it out!
12/28/2001: Contest Contest Contest! I have started my first Contest! Go check it out at the contest page!
12/27/2001: Added my 80's toys Sale/Trade page. Dont know what it is? Well go check it out!
12/21/2001: Woo Hoo! Got up a picture of my Belles :) The most beautiful ponies in my collection :) Also, there is a holiday Jubilee photo!
11/13/2001: Picture page has a couple pics, custom page has one custom pony drawing, plus a pic for Jordan (so everyone else can ignore it). I also finally got some links up! :P
10/29/2001: Started building the baby beginnings of the site :) About page is ok, the picture page and links page have nothing on them.
Welcome to Pone's Place!

This picture was drawn by Firefrie!

A few other quick links to my pages:
Thank You!
The biggest ever possible thank you to LSDiamond for helping me get the pictures to work! We brainstormed for about 2 days trying to get it to work!
Thanks to Firefrie for the beautiful picture of Pone for my front page!
And also thanks to Sphinx for letting me use her pony graphics on my hotbar!

Also: Thanks to Wildfire for being such a great friend, always cheering me up, and for furnishing almost half of my actual collection!

*big pony hugs to ALL*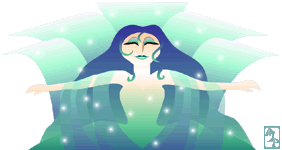 Nixie: Guardian of Lakes and Streams can be found at http://amanda.dd.com.au
Send Pone an email!